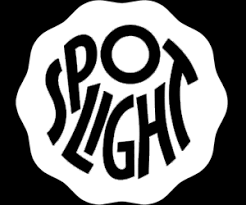 MSAS CLASSES
All classes take place ONCE a month on a Saturday & Sunday
THE DATES ARE:  22/23 July,  12/13 August,   23/24 September,  21/22 October,  18/19 November,  16/17 December, 20/21 January, 24/25 February, 23/24 March, 20/21 April, 18/19 May, 22/23  June,  20/21 July
1 Year Course 18+
We meet ONCE a month for one academic year (Sep – Jul)  11 x 2 hour sessions. Choice of time: 10.00 am or 12.15 pm

DATES: 23rd Sept, 21st Oct, 18th Nov, 16th Dec, 20th Jan, 24th Feb, 23rd March, 20th, April, 18th May, 22nd June, 20th July.

Deep-diving into texts and screen-acting techniques.

In-person Industry chat with a BAFTA Award-winning director. Working with you on the text.

Intro to stage fighting (If not suitable, an alternative topic will be offered)

Mental focus and overcoming performance anxiety.

Shakespeare as the director and its relevance to screen acting.

In-person commercial casting advice from a UK casting director.

Live showcase in the final session in front of a range of industry professionals.

This course is audition only. Please email a self-tape below Introducing yourself with a short monologue of your choice (no more than 2 mins) OR your showreel Please use WeTransfer if file too large.
6 Month Course
Youth (13 to 17) Seniorss 18+
We meet ONCE a month for 6 months (Sep – Feb)

DATES: 23rd Sept, 21st Oct, 18th Nov, 16th Dec, 20th Jan, 24th Feb,

TIME: Youth 2:30 – Senior 4:45PM

Study and perform various TV and Film scripts. These may be filmed and viewed for training purposes only so feedback and guidance can be given.

In-person industry guest. Previous guests include: Oscar-winning Film director Chris Overton, Casting director Stevee Davies (Men In Black, Guardians of the Galaxy), Emma Stafford (BBC Casting) and award-winning animation company Carse and Waterman.

Study and perform a monologue of your own choice. This will be filmed, colour graded and a copy given to you at the end of the course.

Screening of the monologues in front of fellow students and a special industry guest.
Junior Screen Acting 6 Month Course
6 - 13 YEARS
"PRO RATA' prices are available for late starters, until September. Please get in touch for further details.

We meet ONCE a month for 6 months (Jul – Dec)

DATES: 23 July, 13 August, 24 September, 22 October, 19 November, 17 December

TIME: 10am , 11.30am, or 1.00pm. (Select a time of your choice) each class is 90 mins. (All December classes will start at 10.30 as it is Showcase day)

The course consists of working on-screen acting techniques and short scenes which will be filmed and edited for our special cinema experience showing on the big screen in front of family and friends – and a number of VIP guests such as directors and producers so they can see how talented you all are!

Everyone will enter the 'cinema' on a red carpet, and performers will receive a memento at the end of the performance.

Price: £120. At least 50% of the payment must be received before the start of the course and the remainder before session 4.
Drop in sessions for beginners 14+
We meet ONCE a month on a Sunday

24th Sept, 22nd Oct, 19th Nov,

TIME 9:45AM – 10:45AM

These sessions are 1 hour long, complete in themselves, and require no termly commitment.

Want to be a screen actor, but don't know where to start?

Previous training mostly been theatre based?

Don't understand the industry and what is required to get paid work?

Then these classes are for you!

We will go through acting techniques, your actor's toolbox, the ins and outs of the industry – and much more!